Bitmain Antminer S19 Pro+ Hyd - the most powerful asic miner for bitcoin mining
Details

Created: Tuesday, 18 January 2022 04:12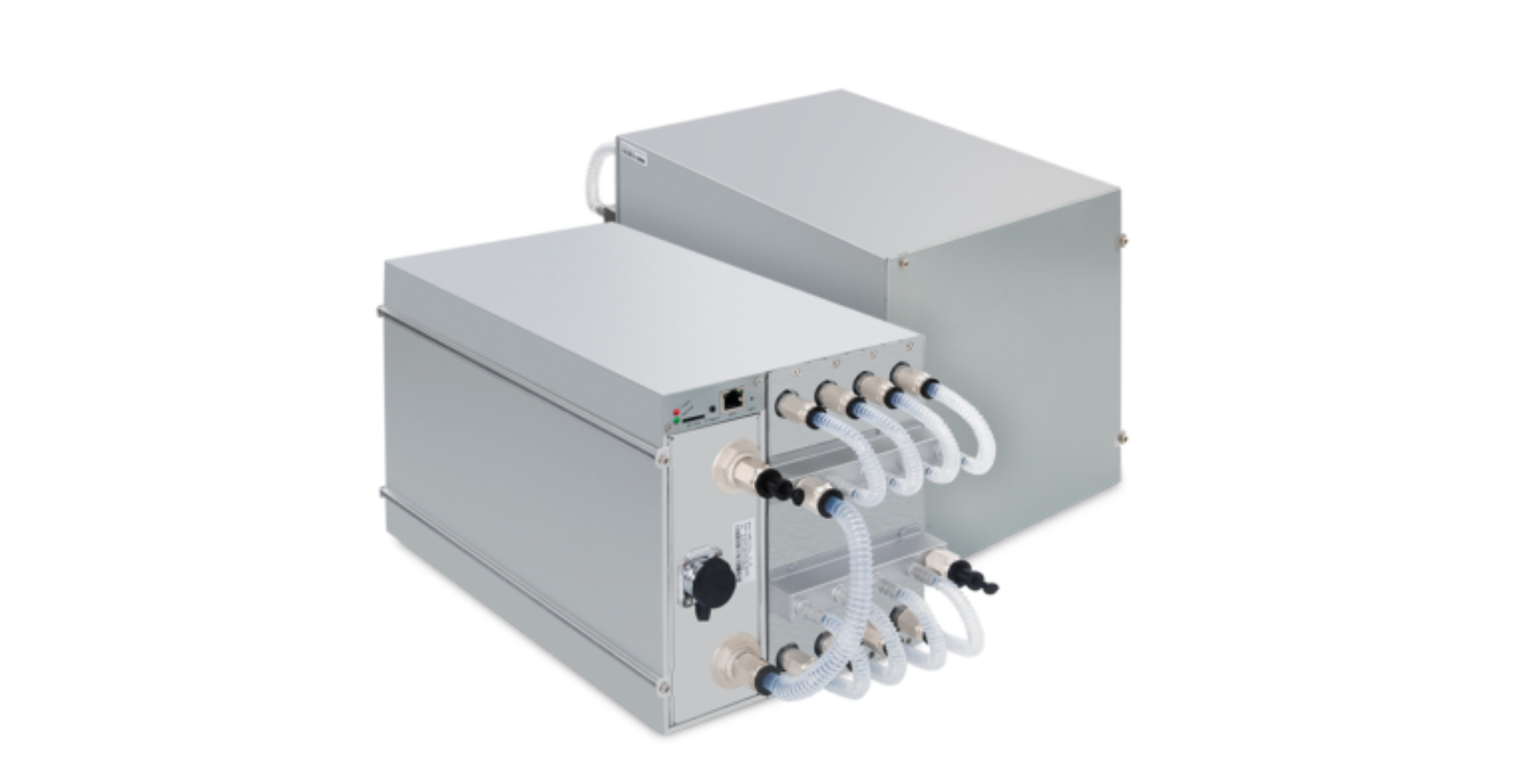 Bitmain announced a new asic miner for the SHA-256 algorithm with a hash rate of 198 TH/s, which is currently the most powerful device for mining Bitcoin cryptocurrency. The novelty is called Antminer S19 Pro+ Hyd, i.e. it is not a new generation of ASIC, but the current extension of the 19 series of Bitmain ASIC. Moreover, S19 PRO+ Hyd is not the most energy efficient solution, as it offers energy efficiency of only 27.5 J/TH. In comparison, the S19 XP model can offer 21.5 J/TH, i.e. the S19 XP consumes 28% less per 1TH.
The idea behind S19 PRO+ HYD was to create the most powerful bitcoin mining ASICminer by selecting successful current generation ASIC chips that will hold higher frequencies and give more hashes at the expense of lower power efficiency. Due to the increased power consumption for S19 PRO+, we had to abandon the usual air cooling and install liquid cooling. The presence of liquid cooling explains the prefix HYD in the name
Technical Specifications Bitmain antminer S19 pro+ Hyd
Algorithm: SHA-256 (Bitcoin)
Hashrate: 198 TH/s +/-3% 
Power Consumption: 5445W +/-5%
Energy Efficiency: 27,5 J/TH
Noise: unknown
Price: unknown
Dimensions: 410x196x209mm
Weight: 15.2kg
Delivery Date: May- September 2022
IMPORTANT: The ASIC only connects to a three-phase 342-418V, 50-60HZ, 10 amps per line. Ordinary two-phase 110 or 220 volt power lines will NOT WORK!
It is also worth paying attention to the size of the device, since it differs from other Bitmain ASIC models. This may require other racks for their installation.
Find out the price and availability of Antminer S19 pro+ on the official Bitmain website