Bitmain KAS Miner KS 3 - the most powerful ASIC for Kaspa cryptocurrency
Details

Created: Monday, 29 May 2023 06:03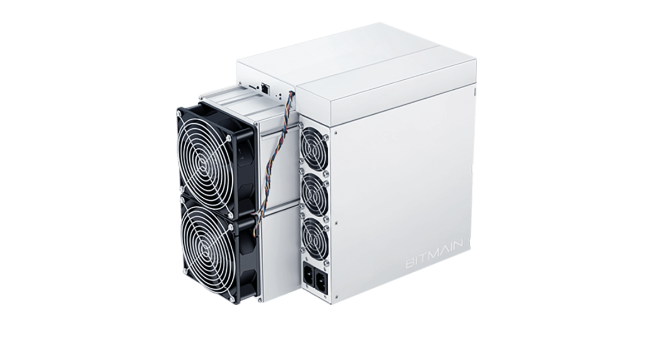 Bitmain once again confirms its status as the number one manufacturer of ASIC miners by releasing the most high-performance asic miner for Kaspa cryptocurrency for free sale. The novelty is called Bitmain KAS Miner KS3 with a hashrate of 8300GH/s with a power consumption of 3188W. For comparison, Osprey's competing E300 hashrate is only 14GH/s at 500W.
Features of Bitmain KAS Miner KS3:
Algorithm: kHeavyHash
Hashrate: 8300Gh/s
Power consumption: 3188W
Energy efficiency: 0.38W/Gh
Cooling: air
Dimensions: 430*195*290
Price: 49800 USD
Delivery: August - September 2023
The novelty from Bitmain has impressive characteristics due to which such an ASIC miner is able to bring more than 2700 USD per day to its owner according to current realities. But the manufacturer also asks for an impressive price of 50,000 US dollars for such an opportunity, for which you can buy a new good car.
Before investing in the purchase of such risky equipment, it is worth weighing the pros and cons, because. history knows quite a few similar stories, when a promising asic miner turned into a pumpkin by the time it was received by the buyer.
You can calculate the income from Bitmain KS3 at Profit-mine.com on the Kaspa coin page.
Buy ASIC KAS Miner KS3 on the official website of Bitmain