Cooperation between Binance and Air Astana. Converting Nomad Club points to cryptocurrency.
Details

Created: Wednesday, 01 February 2023 05:45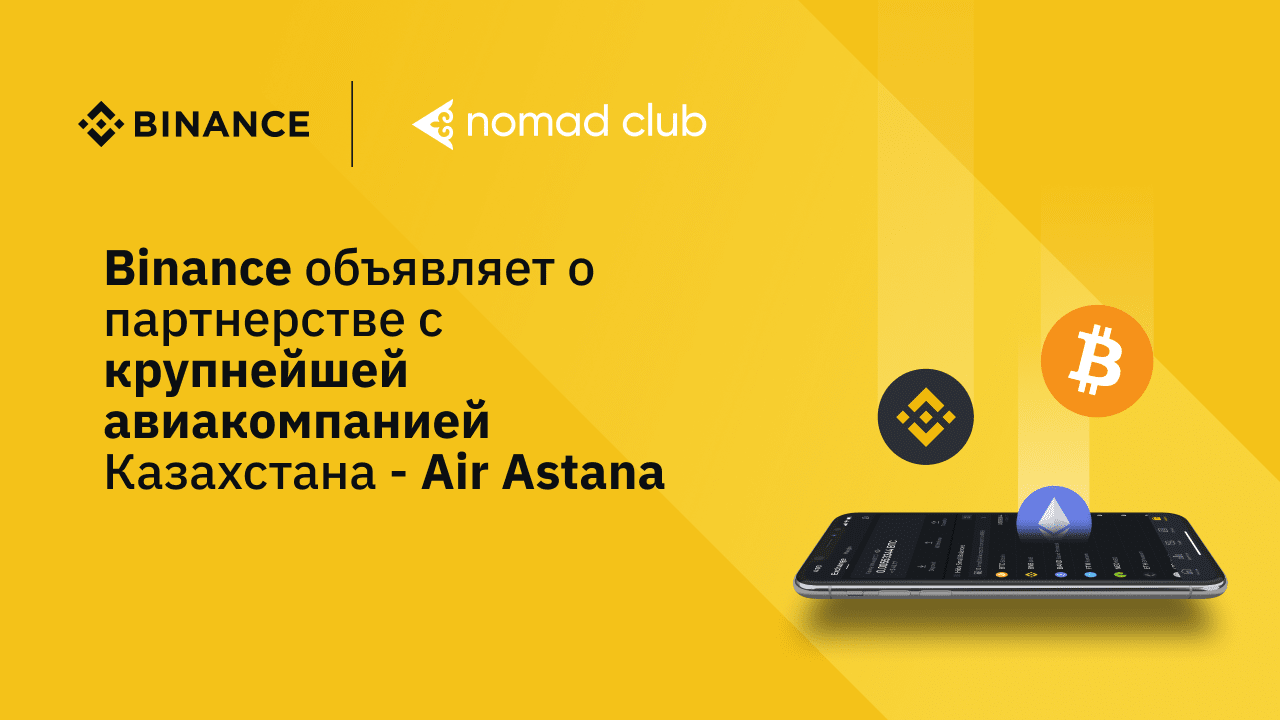 The largest air carrier of Kazakhstan, Air Astana, has entered into an agreement with the world-famous cryptocurrency exchange Binance, according to which all participants in the bonus program of this air carrier called Nomad Club can convert all their points into cryptocurrency during February 2023.
If you have ever flown with Air Astana, do not be too lazy to check your balance of bonus points, which you can exchange for BUSD cryptocurrency (a stablecoin equal to 1 USD) with a maximum of 1000 points until February 28, 2023. In addition, each user will receive an additional bonus of 10 BUSD
Conditions for receiving cryptocurrency for Nomad Club bonuses:
1 Registration on the Binance exchange (Use this link to get 20% cashback and 600 USD bonuses after registration.)
2 Verify your account.
3 Fill out the form at this link, where you indicate your Nomad club membership number and the desired number of bonuses for conversion.
4 Complete all activities by February 28, 2023
5 The accrual of bonuses will come within 14 days after the registration of the application.
You can immediately withdraw the received BUSD to your card, leave it as an investment by buying Bitcoin or try to deal with one of the best services for working with cryptocurrencies, where not only buying and trading is available, but also many other services: Landing,, Staking, P2P, futures.
The joint promotion of Binance and Air Astana is a great opportunity to join the world of cryptocurrencies, if for some reason you have not had time to do so yet.
Совместная акция Binance и Air Astana отличная возможность приобщится к миру криптовалют, если Вы по каким то причинам еще не успели это сделать.