Binаnce blocked the account. Reasons
Details

Created: Friday, 07 April 2023 05:00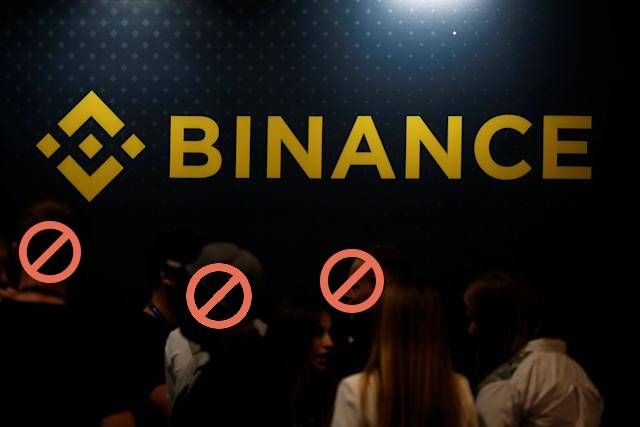 Binance, like any other traditional financial institution, is required to comply with local, state, and federal laws to ensure a safe trading environment for its users. Accordingly, the Binance platform has clear processes and responses to requests from regulatory and law enforcement agencies. One of the tools often used by law enforcement agencies is the temporary blocking of accounts, which can affect innocent users. In addition to blocking at the request of government agencies, your Binance account may be blocked for other reasons that you need to be aware of in order to prevent similar incidents in the future.
Reasons for blocking user accounts on Binance.
Usually, a Binance account can be temporarily blocked for one of the main reasons described below. This list is not exhaustive and there are always special exceptions that are taken into account when reviewing these accounts. However, the reasons described below are the most common.
User fund protection
If the Binance system detects that your account may have been compromised, it will temporarily block your account to ensure the safety of your funds. Since January 2019, systems can detect when users change SIM cards and can block an account to prevent hackers from stealing assets.
There are many ways for an account to be hacked, but Binance continues to develop methods to protect user funds. Hackers may even try to deceive customer support, but thanks to KYC procedures and the provision of personal documents, Binance ensures the security of user funds.
If you encounter an account blocking problem, it is best to contact customer support, provide them with the necessary information, and be patient while they work to unlock your account.
User protection from scammers
Binance provides traders with the opportunity to interact with the ecosystem through various methods, including direct fiat currency inputs and Binance P2P. However, in the event of fraudulent activity on the account, it will be blocked to protect the user. Thanks to monitoring systems and user feedback, most fraudulent attempts can be quickly detected and blocked. In such a situation, customer support will work with affected users and provide them with assistance. Guilty parties will be blocked on Binance and held accountable.
Sanctions
If a user resides in a country or territory subject to sanctions, their Binance account will be blocked and initiated for deletion. The user will be notified to withdraw their assets. Although Binance does not issue sanction laws, the platform must comply with them. In some cases, a user's account may be switched to withdrawal mode only. In addition, users subject to restrictions must be notified in advance so that they can take any necessary actions.
Binance collaborates with international regulatory agencies and adheres to international standards to comply with sanction laws. To avoid problems with account blocking, users should keep up with news about cryptocurrency organizations on sanction lists and avoid interacting with them.
Restricted countries
If a user travels to a restricted country, their Binance.com account may be blocked. For example, if they visit the United States and try to access their account, the system will automatically block it and ask for confirmation that they are not a U.S. citizen or resident. These measures are necessary to prevent the use of Binance.com by U.S. citizens or residents, who should use the special version of Binance.US.
Violation of terms of use
If a user violates the Terms of Use, the platform may block their account for a certain period of time or until the issue is resolved. Violations can be caused by various reasons, such as submitting fake documents, abusive behavior, or showing signs of hacking activity.
In most cases, customer support notifies the user of the reasons for the violation of the Terms of Use, so that they can take appropriate action. In some serious cases, law enforcement may need to be involved, and the exact reason for the block may not be disclosed immediately.
The Binance team follows a specific procedure to provide the user with the maximum amount of information and speed up the process. However, in some cases, the exchange may not disclose the reasons for the block according to certain rules.
 Hackers
If there is sufficient reason to believe that a user is a hacker, the platform may contact law enforcement and not immediately disclose the reasons for the block.
This approach is usually applied in cases where Binance has compelling evidence.
Binance does not seize assets that have been seized during these investigations but hands them over to the relevant authorities in accordance with a court order or arrest warrant.
Law Enforcement Requests
Binance works closely with global law enforcement and regulatory agencies to create the safest cryptocurrency exchange in the world.
To achieve this goal, compliance and security teams investigate accounts and wallets associated with potential criminal activity. If they have solid evidence, they can involve law enforcement, but they cannot disclose to the user the reasons for the block.
Law enforcement requests are taken seriously, and Binance has previously cooperated with them to disrupt the activities of international cybercriminal organizations.
Temporary account blocking of those flagged as potentially violating the Terms of Use is one of the tools often used by law enforcement. However, sometimes innocent users are affected because law enforcement has to freeze several accounts to determine which accounts are involved in their investigation.
If a law enforcement request allows Binance to disclose the nature of the investigation to the user, they prefer to use this method. However, authorities may ask them not to disclose the nature of the request to the affected user, and in such cases, Binance cannot provide the user with more information than the fact that they may have violated the Terms of Use.
What to do if your Binance account is blocked?
When Binance users encounter problems with their account being blocked, it can cause dissatisfaction. However, Binance has established procedures for restoring accounts and resolving any issues related to them.
Users can contact Binance support to get additional information about the reasons for the blockage and take necessary steps to unlock their accounts. Additionally, users can visit the Binance Support Center to learn more about the account recovery process.
In most cases, an account blockage can be lifted by providing additional information or supporting documents. In some jurisdictions, law enforcement authorities are required to directly contact users if they arrest funds from Binance exchange accounts. This gives users the ability to demand their funds through official government channels (police, courts).
Sometimes, an external party outside of Binance's control may cause an account blockage. In such cases, Binance asks users for patience and understanding while they work to investigate the reasons and unlock the account as quickly as possible.