Bitmain Antminer Z11 - 135KSol on Equihash algorithm, Zcash cryptocurrency
Details

Created: Wednesday, 20 March 2019 02:42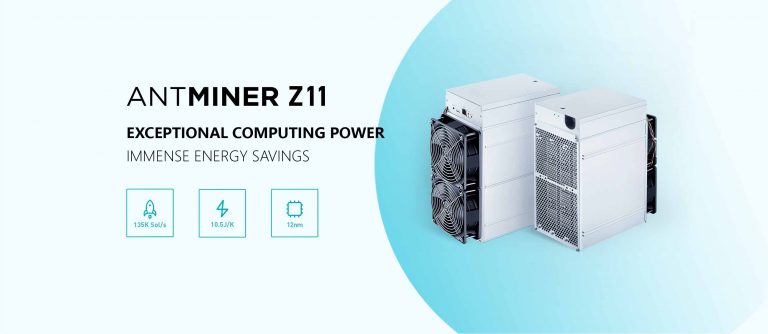 Bitmian has launched a new generation of asic miner sales for Equihash's Antminer Z11 algorithm. In the production of Z11, new asic chips manufactured using 12nm technology with an energy efficiency of 10.5 J/KH were used. For comparison, the previous version of the Antminer Z9 had an energy efficiency of 28.8 J/KH, i.e. The novelty for this parameter is 3 times better. The total hashrate has grown from 40Ksol to 135Ksol, and the TDP has also been increased from 1150 W to 1418 W.
Technical characteristics of Asic miner Bitmain Antminer Z11:
Algorithm: Equihash (zcash)
Hashrate: 135KSol/s
Power Consumption: 1418W
Energy Efficiency: 10,5J/KS
Noise: 70Db
Price: 1242 USD
Dimensions: 242x134x302mm
Weight: 7kg
Delivery Date: 20 April 2019
Bitmain Antminer Z11 as well as almost all devices from this company is sold without a power supply. The company itself recommends using the Bitmain APW7 power supply for 1800 W for this ASIC.
Detailed information on the presented ASIC for Zcash can be found on the official site Bitmain.com. At the time of publication, the entire first batch was sold out and sales stopped.