Asic Bitmain ANTminer S17 and S17 PRO - from 50TH/s to 62TH/s on the SHA-256 algorithm (Bitcoin)
Details

Created: Monday, 08 April 2019 03:44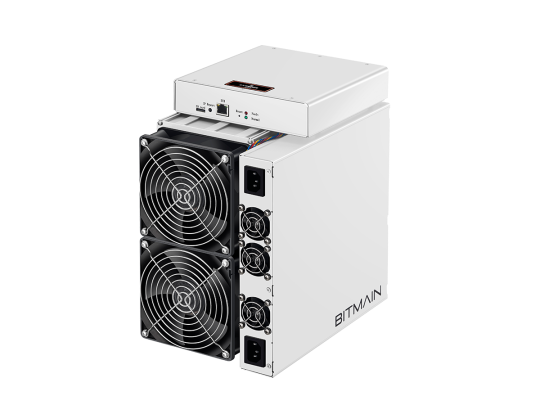 The emergence of Bitmain's new ASICs under the SHA-256 algorithm has been discussed for a long time, especially since even the company itself at the end of March announced the launch of sales of a new generation called Antminer S17 on April 9, 2019. On the eve of the start of sales on the official site Bitmain detailed technical information appeared on the Asic miner Antminer S17 and S17Pro.
The main difference between the PRO version and the usual S17 is the presence of three modes of operation (Low Power, Normal and Turbo).
In the normal version of the Antminer S17 only the first two modes (Low Power and Normal). You can also notice that two versions for each model should be prepared for sale, i.e. You will be available two versions of Antminer S17 at 53TH/s and 56TH/s, and the PRO version will be in versions 50TH/s and 53TH/s. Moreover, the energy efficiency will be the same for both versions, in other words, the asick miner with a large hashrate has a TDP also higher. For normal mode, energy efficiency is declared at 42J/TH for the S17 and 39.5 J/TH for the S17PRO.
Because technically, the S17 Pro looks more interesting, so let's look at it in more detail.
Technical characteristics of Asic miner Bitmain Antminer S17Pro
Algorithm: SHA-256 (Bitcoin)
Hashrate: 36Th/s-48Th/s (low power), 53Th/s (Normal),  53Th/s-62TH/s (Turbo)
Power Consumption: 1296-2790W
Energy Efficiency: 36J/TH (Low Power), 39,5J/TH (Normal), 45J/TH (Turbo)
Noise: 82Db
Price: -USD
Dimensions: 298x178x296mm
Weight: 9.5kg
Delivery Date: 20-30 april 2019
With an indication of the hashrate in the modes of Low Power and Turbo, you can see a fairly large variation. This may be due to the fact that the 7nm process technology is not well-established and the asic chips are produced with a large range of parameters and many of them are simply not able to work in non-standard modes and Bitmain simply programmatically turns off them in these modes in an already finished product when it is checked at the production stage.
In addition to the ANtminer S17Pro and S17, the line will traditionally have a stripped-down version of the ANTminer T17, which will have less hashrate, but less power consumption. Unfortunately, there are no detailed technical data on this model on the company's website at the moment, but judging by the image of the power supply in T17, it will be less than in S17.
The prices are still unknown, but only one day is left before the start of sales, so it's not long to wait.
More information about the latest Bitmain updates is available on their website.
You can also purchase a cloud mining contract from Bitmain on the BitDeer site they own.