AMD Ryzen 9 5900X - RandomX hashrate, Monero cryptocurrency
Details

Created: Monday, 09 November 2020 04:38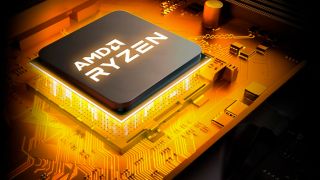 With the release of AMD's ZEN 3 generation processors, everyone has witnessed a historic event when AMD processors once again became the ultimate processor of choice in all use cases. The last time AMD processors received such a title was back in 2004 with the release of the first 64-bit Athlon 64 processors. FX processors. Those. Since the release of Bulldozer microarchitecture processors in 2011, AMD has firmly established itself as the best processor for cryptocurrency mining. Considering that ZEN 2 processors showed themselves at their best in Monero mining on the RandomX algorithm, then the new generation of ZEN 3 will not be an exception. We are most interested in the moment how an increase in IPC by 19% will affect mining, for this we took a Ryzen 9 5900X processor (12 cores, 24 threads) and checked its performance in mining.
The miner XMRig 6.4.0 was used for the test, all 24 threads were used in the mining process without overclocking in frequency, i.e. the test was carried out at the stock frequencies of the CPU. The memory for the test is taken at 3200MHz CL14.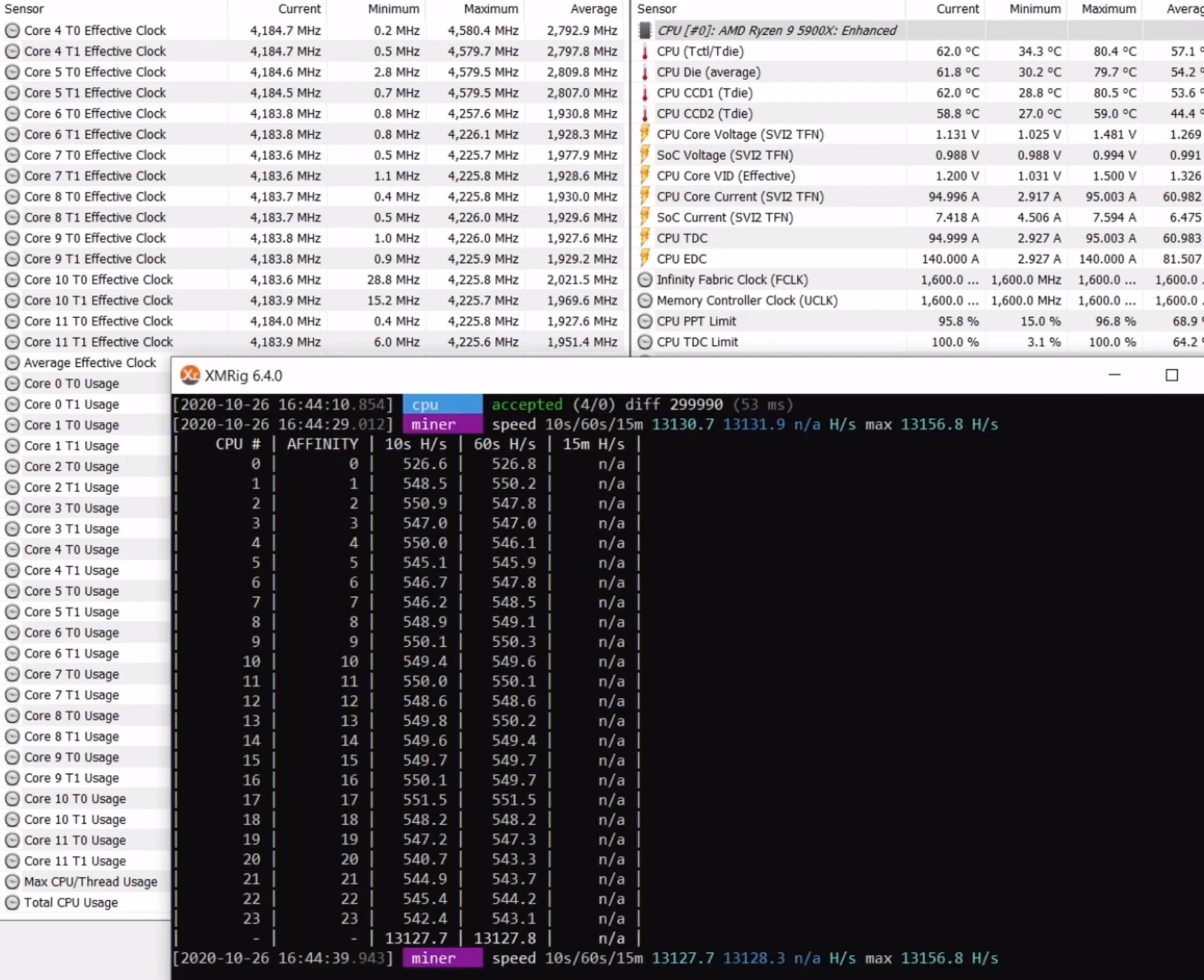 The AMD Ryzen 9 5900X processor on the RandomX algorithm showed 13120H/s, which is comparable to the result of the previous generation Ryzen 9 3900X processor. 
If we overclock the memory to 3800MHz CL16, then the result will be slightly better - 14000H/s, which again agrees with the results of the Ryzen 9 3900X.
You can calculate the profitability of mining on CPU on the website lite.Profit-mine.com
Conclusion: To date, the new generation of AMD ZEN3 and Ryzen 9 5900X processors in particular does not provide any advantages in mining Monero cryptocurrency compared to the previous generation ZEN2. Why we did not receive the promised increase of 19% here remains a mystery, it is possible that the problem is in the programs of miners that have not yet been optimized for the new ZEN 3 architecture, but in any case, it is still too early to upgrade the ZEN 2 processors to ZEN 3 for mining.
https://mining-help.ru/