List of crypto exchanges with P2P exchange of Bitcoin, Ethereum, USDT and other cryptocurrencies
Details

Created: Monday, 21 March 2022 05:10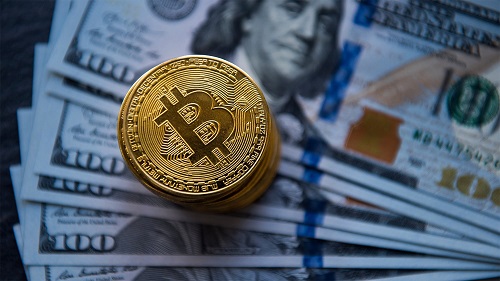 Cryptocurrency exchanges have transformed from niche services for exchanging one cryptocurrency for another by 2022 into multifunctional services with functionality approaching or even exceeding ordinary banking services. One of these services, which you will never find in your bank, is P2P exchange of cryptocurrencies to cryptocurrency and to fiat money. But first of all, it is worth noting that the most popular is the service of buying Bitcoin, Ethereum or USDT for dollars, euros, yen, rubles, tenge or vice versa. The popularity of this method of exchange is that the exchange takes place between individuals. What follows from the name P2P (Peer-to-Peer). This term was originally used for a peer-to-peer computer network where there is no Server, i.e. controller, where all members of the network are equal.
History of P2P cryptocurrency exchange
Over time, the exchange between individuals also began to be called P2P Exchange, because the exchange occurs without intermediaries. The first P2P exchanges of cryptocurrencies before the advent of cryptocurrency exchanges took place on forums between their participants, as well as in the well-known case of exchanging 10,000 Bitcoins for two pizzas. Moreover, the exchange was made between people who do not know each other and from different cities. Then, among active participants of forums there appeared transaction guarantors, which could be exchanged by newcomers who did not have rating and trust on this forum among other users. The guarantor received cryptocurrency from both participants of the transaction, and sent it simultaneously to both participants only after receiving the cryptocurrency from both parties. Taking a small percentage for his services. As you can guess, the process of exchange on forums through guarantor was not the fastest and most convenient. Therefore, with the advent of cryptocurrency exchanges, the service of guarantors on cryptocurrency forums became unpopular.
But not for long, because with the growing popularity of cryptocurrencies there was a great need to exchange cryptocurrencies for fiat money (euro, yuan, yen, lira, ruble), when intermediaries began to appear again, offering their services as a guarantor.
As the exchange between individuals has certain advantages for some users of cryptocurrencies, unlike the centralized purchase and sale of cryptocurrencies through official services or exchangers. Therefore, this exchange market is big enough that cryptocurrency exchanges themselves would not pay attention to it. Where they would act as a guarantor of transactions between individuals, taking a small percentage for this service as well. Since trust in crypto exchanges is much higher than in guarantors on forums or exchangers, that is why P2P exchange on exchanges is very popular now, including for bypassing sanctions for citizens of Russia, Belarus and other countries.
Crypto exchanges with P2P exchange (trading pairs, number of ads, terms and commissions)
Market
Comission

Number of

AD

Contribution*
Crypto
Fiat
KYC**
Remarks
Binance

0%-0,35%  

 2
 Yes

 USDT, BTC, ETH,

BNB, BUSD, SHIB

AED, AFN, AMD, ARS, AUD,

AZN, BDT, BGN, BHD, BND,

BOB, BRL, CAD, CHF, CLP, 

CNY, COP, CRC, CZK, DKK, 

DOP, DZD, EGP, ETB, EUR, 

GBP, GEL, GHS, GTQ, HKD, 

HNI, HRK, HUF, IDR, INR, 

ISK, JOD, JPY, KES, KGS, 

KHR, KWD, KZT, LAK, LBP,

LKR, MAD, MDL, MMK, MNT,

MOP, MXN, NGN, NIO, NOK,

NPR, NZD, OMR, PAB, PEN, 

PHP, PKR, PLN, PYG, QAR, 

RON, RSD, RUB, RWF, SAR, 

SDG, SEK, THB, TMT, TND,

TRY, TWD, TZS, UAH, UGX, 

USD, UYU, UZS, VES, VND, 

XAF, XOF, ZAR

Yes

The fee is charged only from who publish ads depending on the depending on the market.

A maximum of 1 ad per market create no more than 1 ad

OKX

 0%

 ?
 Yes

 USDT, BTC, ETH,

USDC

 AED, ALL, AMD, ANG, ARS

AUD, AZN, BAM, BBD, BGN,

BHD, BMD, BND, BRL, BWP, 

BYN, CAD, CHF, CLP, CNY,

COP, CRC, CZK, DJF, DKK,

DOP, DZD, EGP, EUR, GBP, 

GEL, GHS, GTQ, HKD, NHL,

HRK, HUF, IDR, ILS, INR, 

IQD, ISK, JMD, JOD, JPY, 

KES, KHR, KRW, KWD, KYD,

KZT, LAK, LBP, LKR, MAD, 

MDL, MKD, MMK, MNT, MOP, 

MUR, MXN, MZN, NAD, NGN, 

NIO, NOK, NPR, NZD, OMR,

PAB, PEN, PGK, PHP, PKR,

PLN, PYG, QAR, RON, RSD, 

RUB, RWF, SAR, SEK, THB, 

TND, TRY, TTD, NWD, TZS, 

UAH, UGX, USD, UYU, UZS,

VES, VND, XAF, ZAR, ZMW

Yes

For the seller the level of KYC2, for the buyer the level of KYC1.

Kucoin
 0%
2 (10)
Yes

 USDT, BTC, ETH

KCS, USDC

 AED, ARS, AUD, BTD, BRL,

 CAD, CHF, EUR, GBP, IDR,

INR, JPY, MXN, MYR, NGN,

PHP, PKR, PLN, RUB, SAR,

THB, TRY, UAH, USD, VND

Yes

 You can create 10 ads, but only two can be active there can only be two.

Bybit
 0%
 2
 ?
 USDT

 ARS, AUD, EUR, HKD, 

IDR, INR, MYR, NGN, 

PHP, RUB, TWD, UAH, 

VND

No

For the buyer, KYC is not required. Limit
1000 USD per day. Within 7 days the volume of your
executed orders must exceed 20% of your total order volume of executed orders on P2P

Gate

Temporarily 

0%

(0,2% )

 2

5000USD

5000GT

 USDT, BTC, ETH,

DOGE

 CNY, KRW, VND, USD, INR, 

TRY, NGN, UAH, RUB

Yes

To become a seller you need to have a VIP level 3 or higher. The commission depends on VIP level

Huobi
 0%
 2

 1BTC

2000HT

20000 USDT

 USDT, BTC, ETH, 

HT, EOS, HUSD, 

XRP, LTC

 USD, HKD, VND, MYR, TWD,

MXN, RUB, AUD, SGD, GBP

EUR, PHP, INR, CHF, NGN,

IDR, KHR, BRL, SAR, AED,

TRY, NZD, ZAR, NOK, DKK, 

SEK, ARS, THB, COP, VES, 

KES, PEN, UAH, PKR

No

Without KYC limit to exchange 150 USD
** Contribution - Necessity to leave a deposit on the exchange for P2P Merchant (Merchant), which can be withdrawn in disputable situations to repay unfulfilled orders.
**KYC - Necessity to pass personal verification before using P2P exchanges service.
Conclusion: P2P exchanges allow exchanging cryptocurrencies for fiat money from different countries (European, Asian, African, Middle Eastern, North and South American), even if the exchange itself does not directly support currency trading of a particular country. Also at a P2P exchange there will be available a huge choice of different banks, ranging from world-renowned banks to regional small banks and services. In addition, money transfers between individuals are not so much controlled by the tax authorities, as the transfer from a legal entity, which may also be important for some users of cryptocurrencies.
When choosing a site for the P2P exchanges, first of all, you need to familiarize yourself with the conditions on Binance, because it now takes place the majority of P2P transactions, which is not surprising because it is the world's number 1 exchange by the number of users. In favor of choosing Binance also says a wide choice of fiat currencies for exchange, but if you merchant (creating ads P2P exchange) on this exchange, you can take a commission of up to 0.35% of the transaction. For ordinary users, that on Binance, as on other exchanges, using P2P exchange is always free.
Similar functionality and amount of fiat currencies for P2P exchange has another famous crypto exchange OKX (formerly OKEX), which by the way at the moment doesn't take any fee for the creation of P2P exchange ads.
If your privacy is important to you, you should pay attention to Bybit and Huobi exchanges, where it is not necessary to pass personal verification for P2P market transactions, the usual registration will be enough. But at the same time you will have a limit on the transactions.
The use of P2P exchange will also be relevant for circumventing sanctions for users from the following countries: Russia, Belarus, Iran, Syria, Cuba, North Korea, Venezuela.