AMD Ryzen 9 7900X in Monero cryptocurrency mining. RandomX algorithm
Details

Created: Wednesday, 28 September 2022 03:57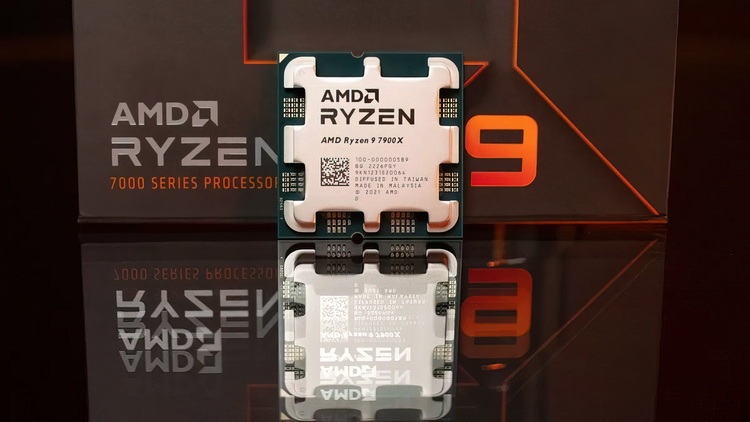 In September 2022, AMD introduced a new generation of its x86 processors with the ZEN 4 architecture called Ryzen 7000. Like previous AMD processors, the new products should only show their best in Monero cryptocurrency mining, especially since the performance in some tests is compared with Ryzen 5000 exceeds 50%. The first representative of the Ryzen 7000 to get tested in cryptocurrency mining was the Ryzen 7900X model with 12 cores and 24 threads.
The tests were conducted on the Ryzen 9 7900X processor without overclocking, with DDR5 6000 CL30 memory. Windows XMRIG 6.18.0.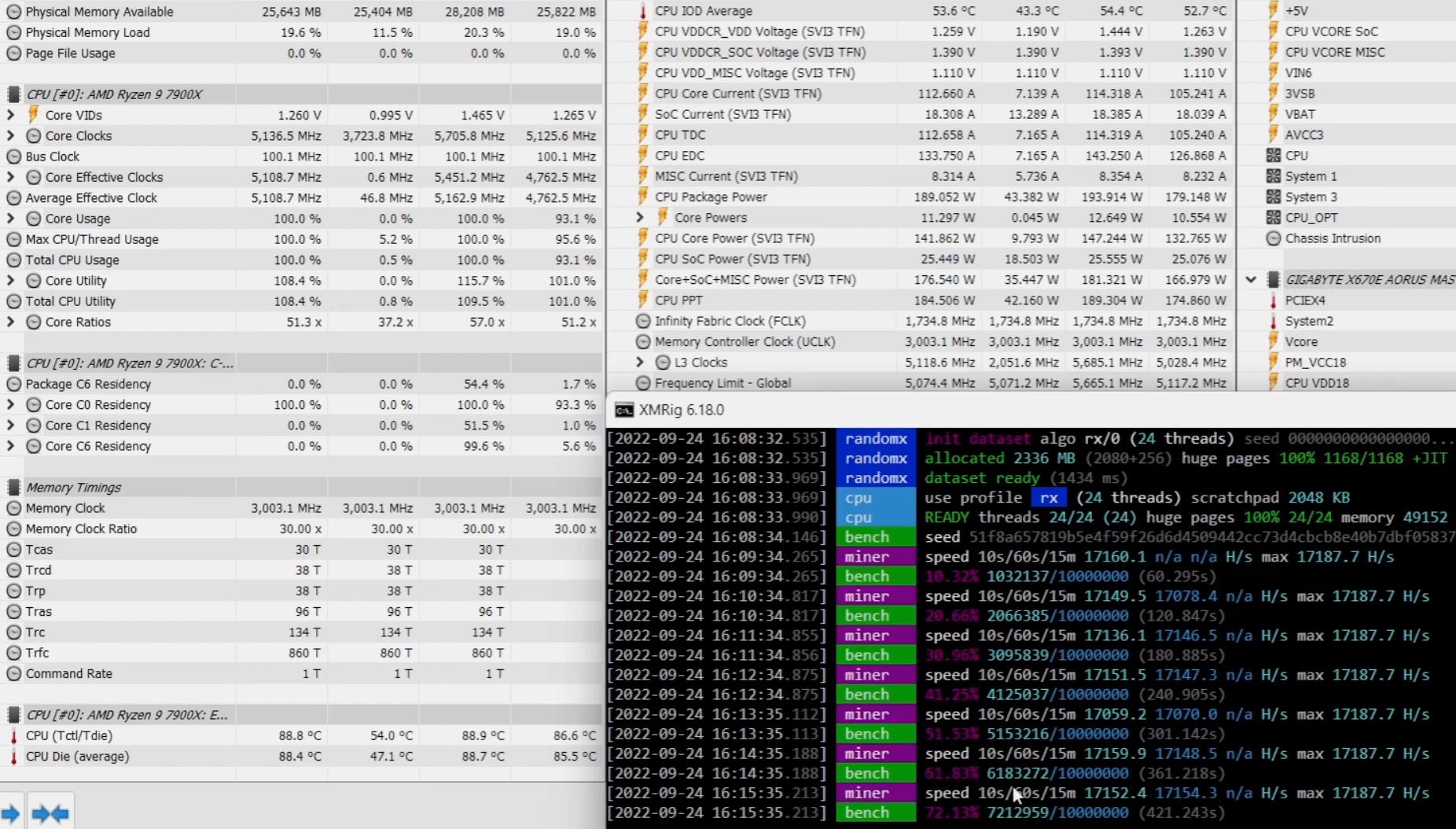 During testing, the following results were obtained:
AMD Ryzen 9 7900x - 17150 H/s 190W
For comparison, the previous Ryzen 9 5900X scored just over 13,000 H/s in this test at stock settings. Although with a little overclocking and using faster memory on the 5900X, you can get results comparable to the 7900X.
The profitability of mining on the Ryzen 9 7900x processor is now about 0.70 USD per day when mining the Epic Cash cryptocurrency and 0.17 USD when mining the Monero cryptocurrency.
You can calculate the profitability of mining on processors on the website Profit-mine.com