BC-160 - dedicated video card for mining from AMD
Details

Created: Thursday, 14 October 2021 05:38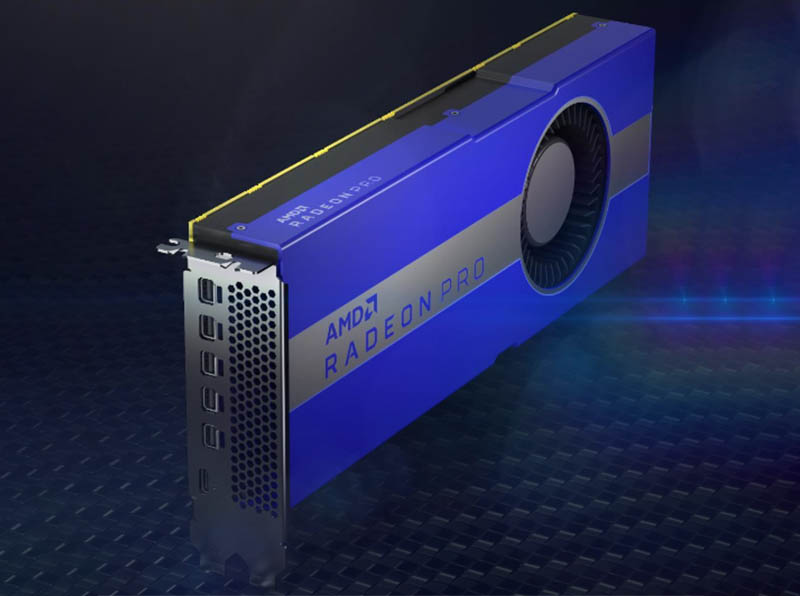 Amid the boom of cryptocurrency mining on video cards, Nvidia in early 2021 released specialized devices based on CMP video cards, thus repeating its move in 2017, when video cards for mining P106, P104 and P102 were released. The main competitor, in the form of AMD, ignored such marketing moves, but it seems that soon we will also see specialized video cards for mining from AMD. As on the Internet spread photos and tests in mining previously unknown video card, codenamed BC-160.
BC-160 tester assures is based on the GPU chip Navi12. The only video card with such chip known to date is Radeon Pro 5600M which is installed in APPLE laptops. If the GPU chip Radeon Pro 5600M is little different from the well-known to miners video card Radeon RX5700XT, the memory subsystem deserves special attention, because instead of GDDR6 uses a more advanced HBM2 memory with a channel width of 2048 bits. The memory bandwidth of Radeon Pro 5600M video card is 394 Gb/s, less than 448Gbit/s of Radeon RX 5700XT.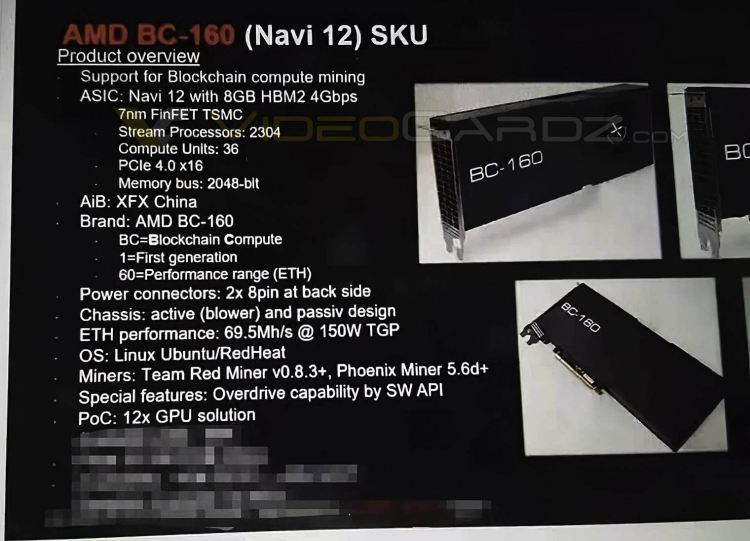 It is also declared to use HBM2 memory for BC-160, but its ETHash hash rate is 72Mh/s which is significantly higher than that of RX5700XT (50-60Mh/s). In other words BC-160 is not an exact copy of Radeon Pro 5600M videocard or the given data is just a lie.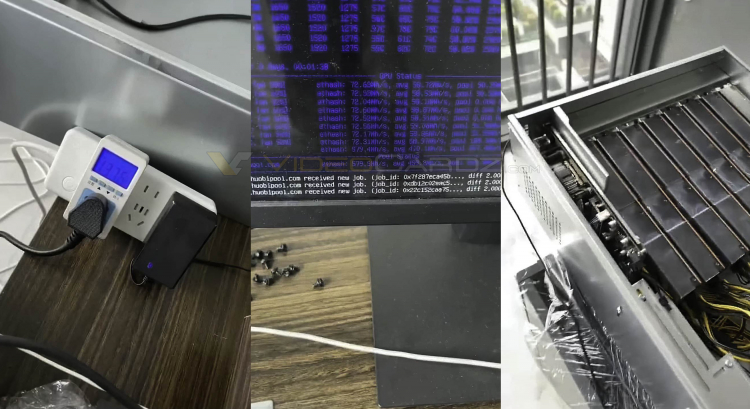 If, after all, the information about the existence of mining video card AMD BC-160 is confirmed, then this solution could be a good alternative to conventional graphics cards, especially given its energy efficiency.