Test of the Nvidia Geforce RTX 4080 video card on the KHeavyHash algorithm (KASPA)
Details

Created: Wednesday, 16 November 2022 04:11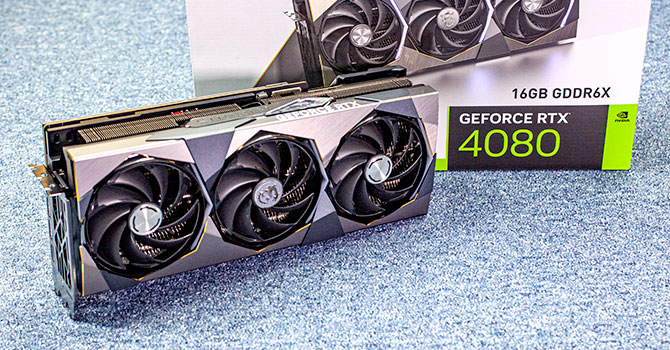 The fall-winter of 2022 will be remembered for a long time for miners on video cards, when you can include your equipment in mining only for altruistic reasons. And even new video cards from AMD and Nvidia cannot show at least some profit on previously popular mining algorithms: Ethash, Etchash, kawpow, beam, octopus. The only cryptocurrency that brings at least a small profit is Kaspa with the KHeavyHash mining algorithm and, it is worth noting, the RTX 4090 graphics card shows twice as many hashes in mining than its predecessor RTX 3090.
Therefore, we will omit all other algorithms in this RTX 4080 test, except for KheavyHash, due to their irrelevance.
Hashrate Nvidia Geforce RTX 4080 cryptocurrency Kaspa
Stock settings:
RTX 4090 - 1350Mh/s 270W
Core +350Mhz, Mem - 502Mhz, PW 60% 
RTX 4080 - 1450Mh/s, 203W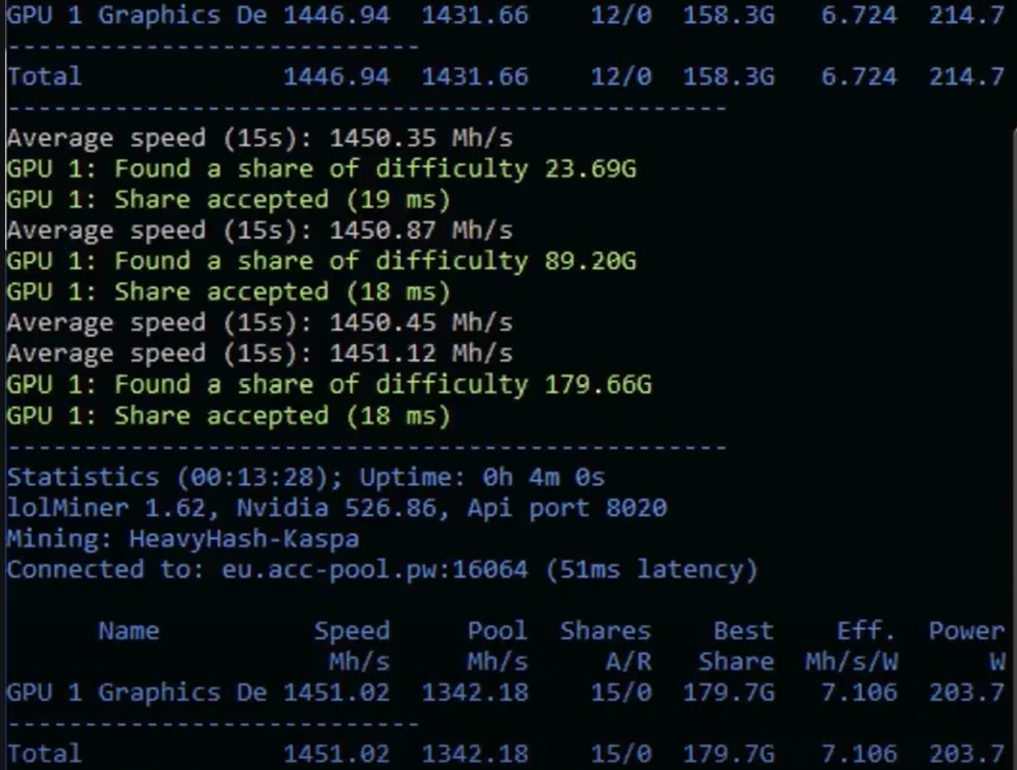 Mining profitability on Geforce RTX 4080
You can calculate the profitability of mining on the RTX 4080 video card on the Profit-mine.com website. As of November 16, net income without payment for electricity is 0.86 USD or 0.60 USD when electricity is paid at 0.05 USD per 1 KWh. The yield in this case will be 18% per year, i.e. The video card will pay for itself in about 5 years.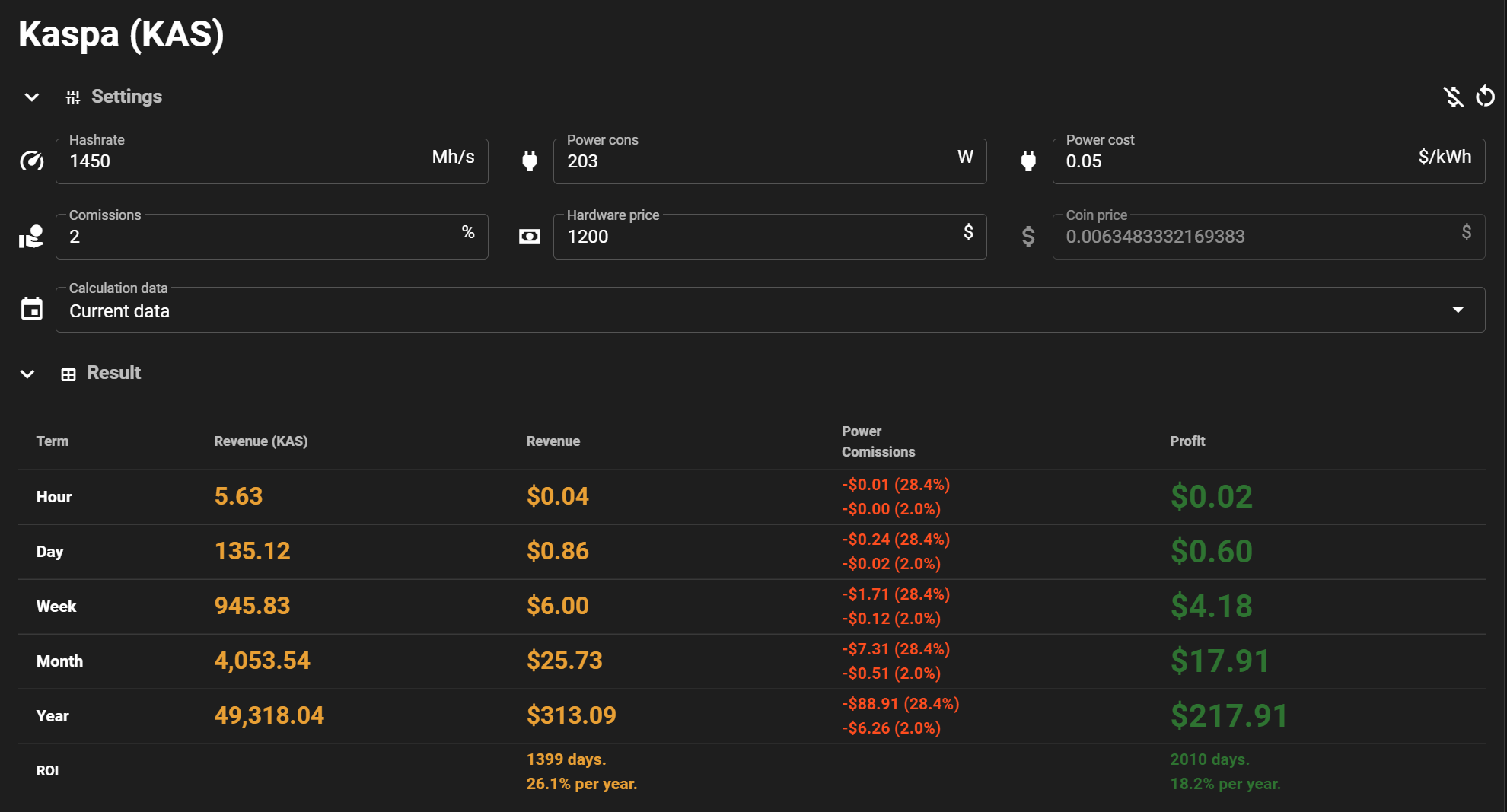 Conclusion: Mining the Kaspa cryptocurrency on the RTX 4080 video card, although it gives a small income, but the payback period of 5 years deprives this occupation of any meaning, because. 5 years of continuous operation for video cards can be considered the service life limit. Often, after 2-3 years, video cards will require repair and maintenance. As a result, even taking into account the most profitable option, mining on the RTX 4080 video card does not justify itself and is not practical at the moment.