Commex.com Referral ID WUIUB6VH
Details

Created: Thursday, 28 September 2023 03:33

On September 27, 2023, all users of the Binance exchange received unpleasant news about the closure of its business in Russia. According to rumors, the Russian segment of Binance's business was acquired by the company Commex.com for a reported $300 million. Commex itself was launched just a day earlier on September 26, 2023, a fact that the exchange proudly announced in its news feed.
Commex.com bears a strong resemblance to Binance in various aspects, from its interface to discounts on trading with BNB (Binance Coin), and even its listing on Coinmarketcap.com, which is also owned by Binance.com.
It appears that Commex.com is very similar to Binance.com, but with maximum distancing from the parent company to avoid secondary sanctions for operating in the territory of the Russian Federation and CIS countries. Otherwise, they would have named the internal exchange for Russia Binance.ru, as they have done for other countries where local regulations must be observed.
Registration on the Commex.com Exchange
Within the next few months, Binance will close its business in Russia and offer all users the option to either withdraw all their funds or migrate to Commex.com, which already has a special registration option using a Binance account.
You can register on Commex.com independently of Binance by creating a new account using your email or phone.
During registration, you will be asked to provide your email (phone), your name and surname, date of birth, and nationality.
Optionally, you can enter a referral ID for Commex.com, which we strongly recommend, as using a referral ID will entitle your account to discounts on trading fees on the exchange and additional bonuses.
Referral ID for Commex.com
As your referral ID, you can use our code: WUIUB6VH. This will give you a 20% discount on the spot market and a 10% discount on the futures market, which is the maximum discount you can receive for a referral ID code.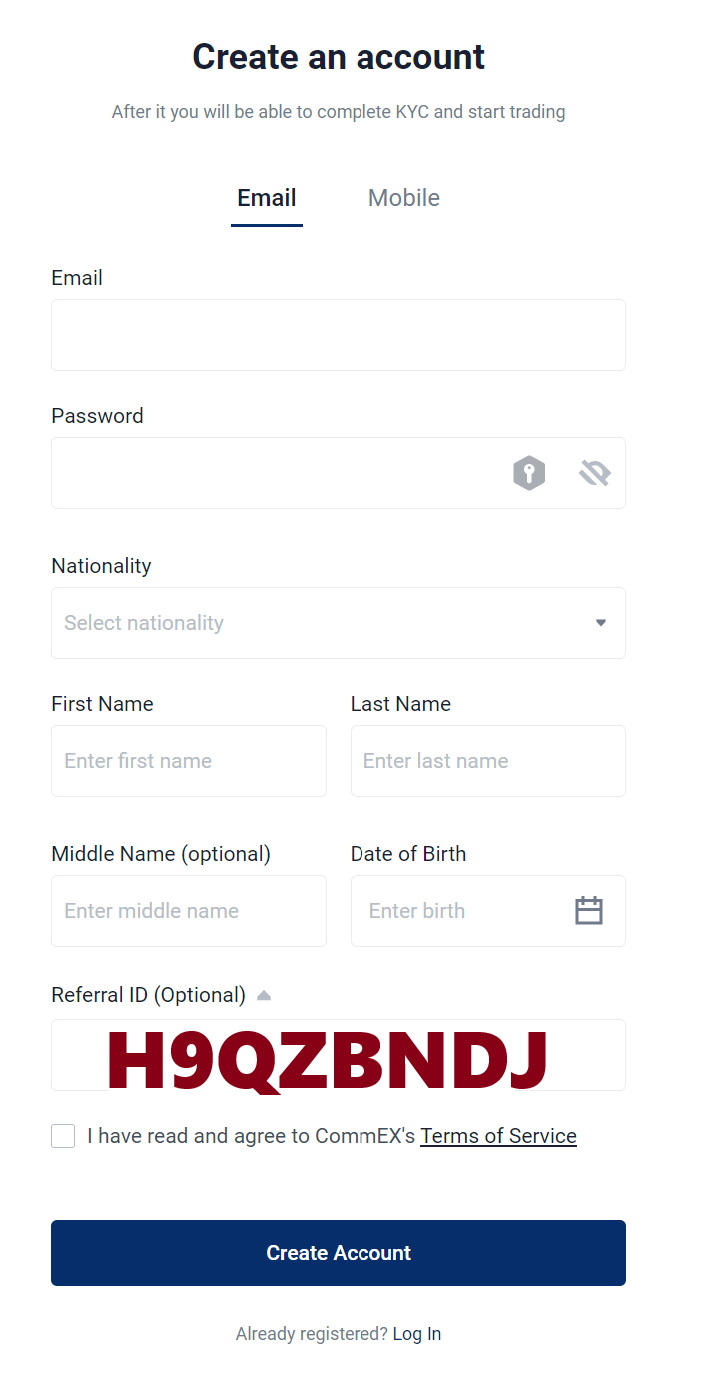 The success of such a transition from Binance to Commex will only be revealed with time. In any case, some clients will certainly explore other options, as alternatives such as Bybit, HTX, Mexc, Kucoin и Gate offer similar functionality to the main Binance website.