FutureBit Project Apollo - ASIC-miner for "Home Miners"
Details

Created: Tuesday, 04 September 2018 03:25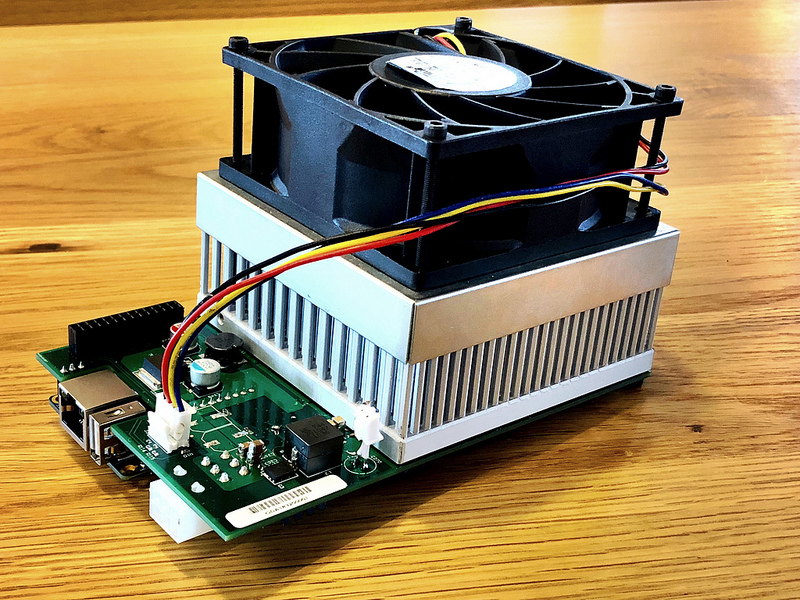 A new interesting device was announced from developers of USB ASIC-miners FutureBit Moonlander and FutureBit Moonlander 2, called FutureBit Project Apollo. The new device is trying to become the most energy-efficient Scrypt ASIC-miner in the world, uses a Wi-Fi network for connection and almost does not make noise ... and if it appears on sale at an excellent price, we will definitely acquire a few such ones. The target audience of FutureBit Project Apollo are the so-called "home miners" who want to try mining or play with ASIC equipment, but the device can be interesting for owners of large mining farms, thanks to the promised energy efficiency.
 Specifications of the FutureBit Apollo LTC miner prototype:
Compact stand-alone device form factor (4x6x4x4).
A very wide range of operating modes with the default mode Eco (quiet) and Turbo.
100-140 MH/sec хешрейт для алгоритма Scrypt с одного майнера.
The industry's best energy efficiency is 1W / MH in Eco mode and 1.4W / MH in Turbo mode.
Power consumption of one device is 100-200W depending on the operating mode.
Integrated controller based on 4-core A7 ARM.
The first miner, which can be fully managed and operate on a Wi-fi network. The first run requires an Ethernet cable. It is also possible to work with the network via an Ethernet port.
Ability to adjust the frequency and voltage through an easy-to-use interface.
Leading in the industry 97% energy efficiency on the 12V line.
27 ASIC chips operating in parallel / serial power mode (3 x 9).
A specially designed hexagonal pin heat sink made with cold forging with better thermal performance for the quietest ASIC-miner.
A fan with a rotation speed of 2-6k PWM, with a double ball bearing and automatic speed control, based on an integrated temperature sensor.
Manage the device through a local connection in a web browser, similar to antminer. You can simply configure it and manage it through the browser in your smartphone. You do not need to install any drivers or complex software for mining.
Two 6-pin PCIe power connectors. For Eco mode, you can only use one.
New features for the future platform, including the ability to install a full node and Peer-to-Peer decentralized mining. And as a bunch of additional features that are in development.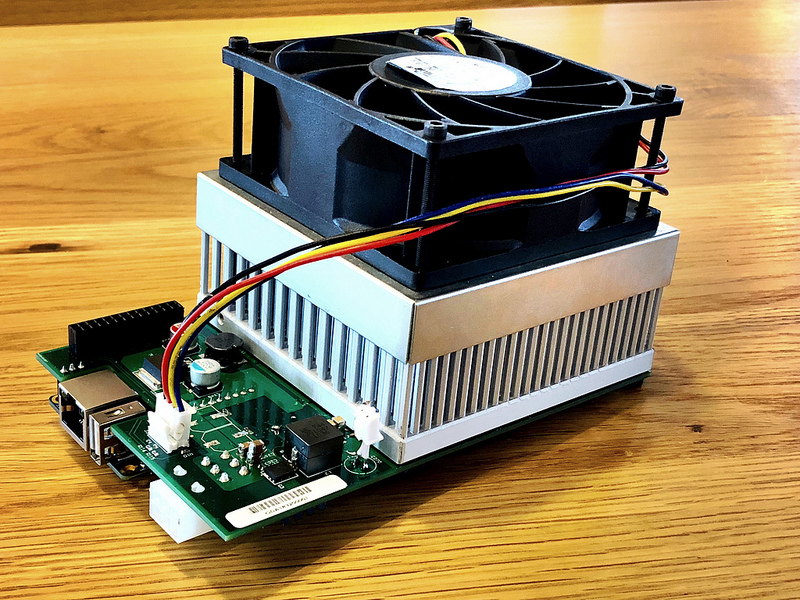 According to official data, the device is already ready for mass production and it will be available for pre-ordering as the previous models of the company. The first batch will be released in a very limited edition (less than 1 thousand units), so that there is an opportunity to correct any production problems. The expected price of the novelty is in the region of 200-300 US dollars. The first batch of devices is likely to be delivered in October to customers who have made a pre-order. All first sales of devices will be processed through official site of Futurebit project, although in the future, sales will most likely be through resellers.
Additional information in the official topic of the announcement FutureBit project Apollo