Hashrate of the Geforce RTX 4060 8Gb video card
Details

Created: Tuesday, 04 July 2023 00:02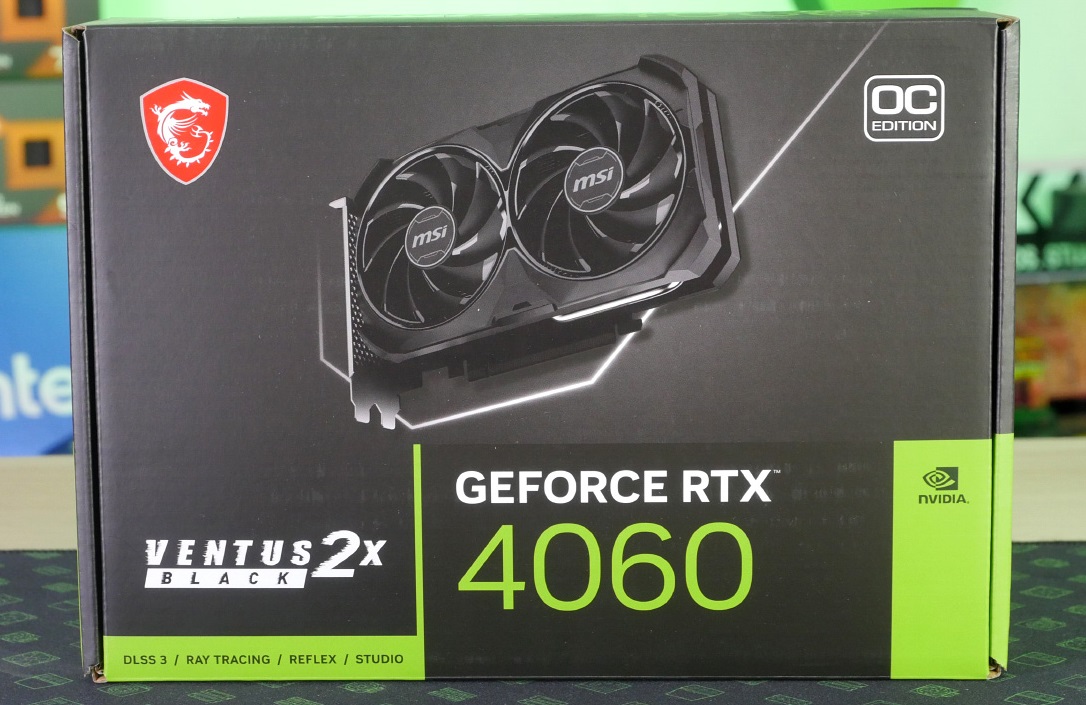 Just a few days ago, another Nvidia graphics card from the 4000 series, the RTX 4060, went on sale at a price of 299 USD. Considering the negative trends of the latest models, namely simplification and simultaneous rise in price, which became especially noticeable on the RTX 4060 Ti video card, we will evaluate with interest the mining capabilities of the Geforce RTX 4060 and find out whether this video card is worth the money or better to prefer other options.
Specifications of the Nvidia Geforce RTX 4060 graphics card:
Specifications
RTX3060 
RTX 3060Ti
RTX 4060
RTX 4060Ti
RTX 4070
RTX 4070 Ti
Release date
25.02.2020
02.12.2020
29.06.2023
24.05.2023
 13.04.2023
05.01.2023
Frequency GPU (BOOST) MHz
1320 (1770)
1410 (1665)
1830 (2460)
2310 (2540)
 1920 (2475)
2310 (2610) 
Cuda Cores
3584
4864
3072
4352
 5888
7680
GFLOPS FP32
12.7
16.2
15.1
22.06
 29150
 40090
Memory
12Gb GDDR6
8Gb GDDR6
8Gb GDDR6
8GB GDDR6
 12Gb GDDR6X
12GB GDDR6X
Memory bus width
192
256
128
128
 192
 192
Total memory bandwidth
360
448
272
288
 504
504
Power usage
170W
200W
115W
160W
 200W
285W
Announced price, USD
329 USD
399 USD
299 USD
399 USD
 599 USD
799 USD
 
 
 
 
 
 
 
Etchash Hashrate

50MH/s

130W

63Mh/s

130W

33Mh/s

72W

38Mh/s

75W

 63Mh/s

124W

 65Mh/s

126W

Kaspa Hashrate

315Mh/s

47W

480Mh/s

80W

400MH/s

70W

572Mh/s

62W

 1000Mh/s

135W

 1150Mh/s

131W
Actually, from the table above, you can see how Nvidia purposefully simplifies its video cards in the initial and middle segments, and the memory subsystem suffers from this simplification first of all, because. a narrower memory bus with the same type of GDDR6 memory directly affects the mining algorithms ETHash, ETChash, KawPow and other algorithms that depend on the memory subsystem.
RTX 4060 hashrate on different algorithms:
Ethash/ETChash - 33.2Mh/s 72W
memehash - 31Mh/s 77W
NexaPow - 58Mh/s 89W
KawPow - 18Mh/s 92W
Blake3 - 1.18Gh/s 90W
DynexSolve - 3900H/s 72W
SHA512256D - 573Mh/s 77W
SHA256DT - 1650MH/s 80W
KheavyHash - 400Mh/s 77W
blake3Ironfish - 10450Mh/s 89W
Due to the more modern Nvidia AD107 GPU, the RTX4060 video card, according to GPU-dependent algorithms, shows a noticeably higher hash rate and sometimes even with lower power consumption than the RTX 3060, but on the once popular EThash, the RTX4060 loses a lot. And this lag can be characterized as catastrophic.
Conclusion: If the decrease in Cuda cores compared to the RTX 3060 is compensated by a higher frequency of operation, more advanced Cuda cores and lower power consumption, then cutting the memory width from 192 bits to 128 bits immediately puts this video card on a step below in cryptocurrency mining performance. Therefore, the RTX 4060 graphics card leaves behind the same controversial opinion as the older RTX 4060Ti model.
When Nvidia released almost the entire line of RTX 4000 video cards, we can safely say that all video cards of this series (except for the RTX 4090) have noticeable simplifications in the video memory subsystem compared to the previous RTX3000 line, and we have no vague doubts that we are "thankful" to such negative changes. "Nvidia's greed and the transition of the Ethereum cryptocurrency to POS, when the demand for video cards with a wide channel of video memory among miners has sharply decreased.