Asic Innosilicon T3 + - 57Th with a power consumption of 3300W on the SHA-256 algorithm
Details

Created: Thursday, 22 August 2019 01:21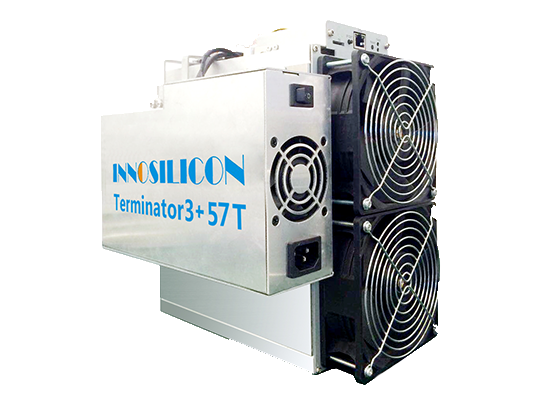 On the official website of the manufacturer of ASIC miners Innosilicon , a new ASIC model for mining Bitcoin (SHA-256 algorithm) -Innosilicon T3 + was launched for sale at a price of 2310 USD. For this amount, the buyer will receive not the most energy-efficient device on the market, because The T3+ model is an enlarged last year modification of the ASIC Innosilicon T3 (43TH and 2100W) with an energy efficiency of 58W/TH. The latest models from the market leader Bitmain Antminer S17, recall, have an energy efficiency of about 40W/TH, which is 45% better than the presented "new items".
Technical characteristics of ASIC Innosilicon T3 +:
Algorithm: SHA-256
Hashrate: 57TH/s
Power Consumption: 3300W
Energy Efficiency: 58W/TH
Price: 2310USD
Dimensions: 305x203x278mm
Weight: 10.3kg
First Delivery Date: October 2019
But if you compare Innosilicon T3 and T3 +, then the energy efficiency of T3 + will be even worse than the original T3 model by 18% (58W/TH versus 49W/TH). From here we can conclude that the manufacturer sells us last year's overclocked ASIC chips at the price of more modern competitors - Bitmain AntMiner S17 (2700USD).
Compared to its competitor, Innosilicon T3 + has a lower cost per TH - 40.5USD/TH, versus 51USD/TH and when choosing between these two devices, you must first rely on the cost of your electricity. Those It is logical to assume that the more expensive the electricity, the more profitable will be an Asic miner from Bitmain.
At the moment, two ASICs show an equivalent payback of 110% per annum at an electricity price of 0.09 USD. With a higher price for electricity, Bitmain's ANTminer S17 will be more profitable, and vice versa.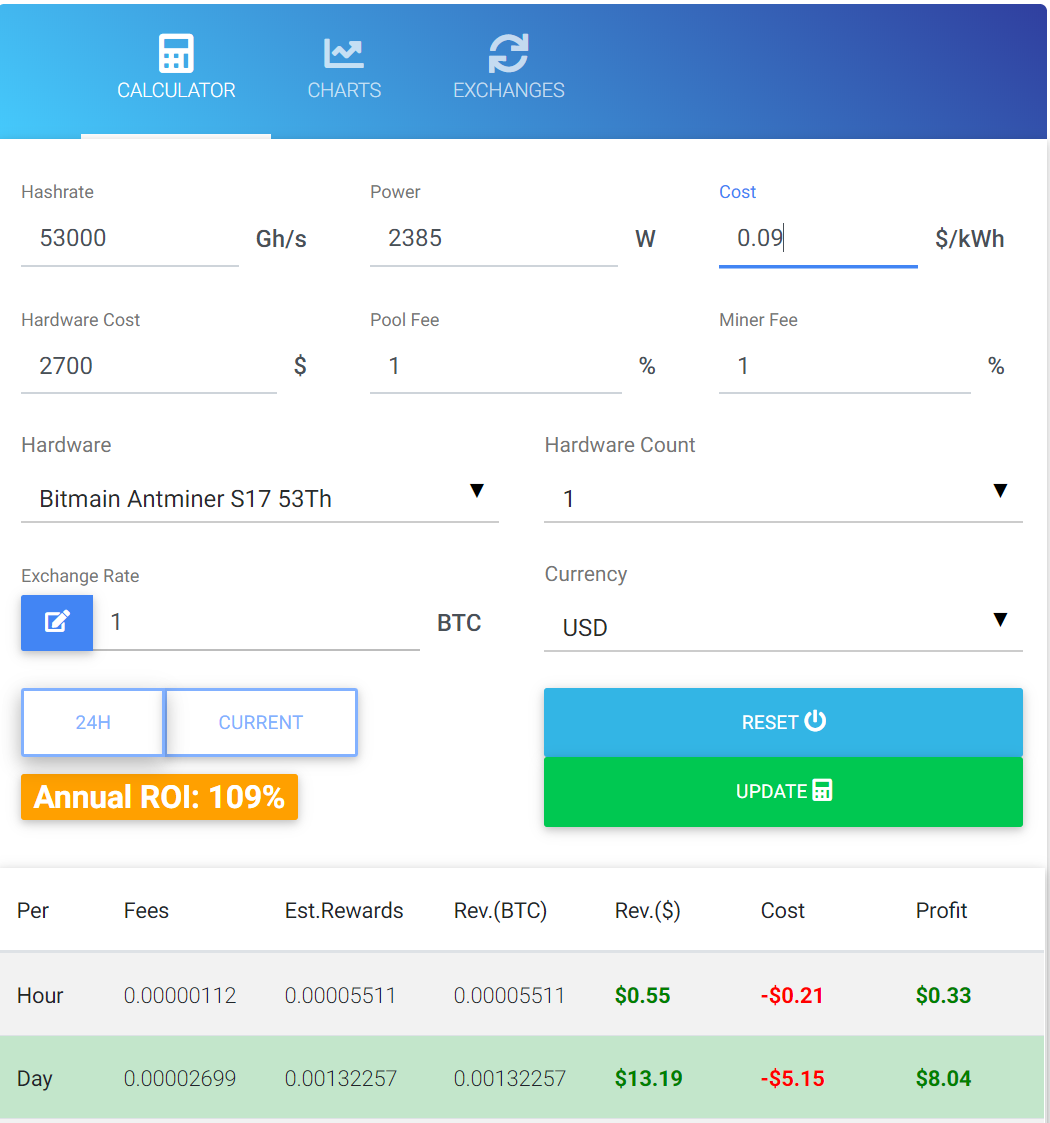 The payback calculation was done using Profit-mine.com, also on this calculator a direct comparison of asic cryptocurrency miners is available- Asic Profit Ranking