Rollercoin - Bitcoin mining simulator
Details

Created: Monday, 23 March 2020 03:25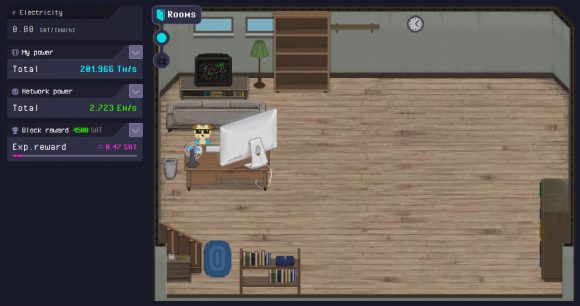 RollerCoin is a free online Bitcoin mining simulator game in which you can earn real Bitcoins while playing. The project uses the concept of bitcoin mining, but instead of any "complex blockchains" and data processing algorithms, the game allows you to test your skills, complete missions and play games, while receiving real bitcoins. But not only Bitcoin, you can also earn real Dogecoin (DOGE) and Ethjereum (ETH). Thanks to RollerCoin, you will have the opportunity to create and develop your own data center for cryptocurrency mining, upgrade equipment and change mining settings to increase mining speed. And all this without complicated tricks, just register, log in, configure your character and you are ready to start playing and earn real cryptocurrencies in the process.
The online simulator is still in the process of development and improvement, it also has its own RTL token, which is used as the center of the in-game model of economy and earnings. You start playing various fast and funny games Coinclick, Token Blaster, Flappy Rocket, Cryptonoid, Coin-Match, Crypto Hamster, 2048 Coins and Coin Flip, thereby gaining additional power in your mining center, and earning more and more real BTC , DOGE and ETH coins. You can configure and switch what percentage of the mining power available to you will be used to mine a coin. You can direct all the power to mining bitcoins, or split between different cryptocurrencies. After you earn a certain number of coins (or replenish your account by making a deposit), you will have the opportunity to purchase additional equipment for mining as the next step in increasing your mining income.
To play RollerCoin online mining simulator for free and earn real Bitcoin, register on their website.