Earn CureCoin (CURE) Helping Combat COVID-19 Coronavirus
Details

Created: Wednesday, 25 March 2020 06:52

The crypto project CureCoin (CURE) is not new, in fact it has been available for quite some time since 2014, but until now it has not been possible to show itself in all its glory. After the Coronavirus COVID-19 pandemic, which is currently taking over the whole world, and the FOLDING@HOME assistance efforts that you can participate in using your computing resources, CureCoin can further stimulate the transition of your mining rigs to the FOLDING@HOME project instead of cryptocurrency mining. At the same time, in a sense, you will still "mine cryptocurrencies", as you will be rewarded with CureCoin (CURE) coins. And although this may not be very profitable, it can help you cover the cost of electricity if you still decide to help scientists working on COVID-19 research.
CureCoin's goal is to maximize the potential of distributed computing networks (DCNs) around the world who are looking for answers to medical, scientific, and mathematical problems by stimulating the donation of computing resources such as graphics and central processing units. Such stimulation is carried out by creating a unique blockchain that rewards this research. Since its inception in 2014, the CureCoin DCN team has grown and produces more than half the computing power for the largest DCN research in the world, the Stanford Folding at Home project.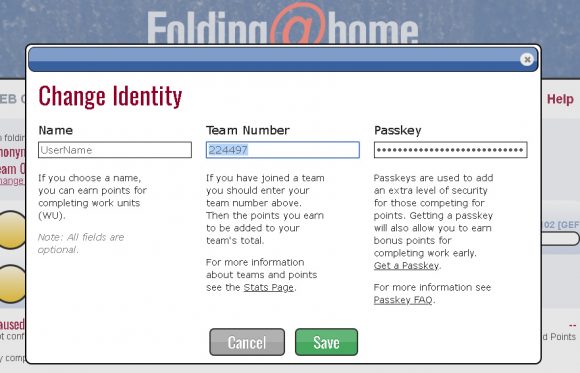 We already talked about how to help Folding @ Home COVID-19  with the help of your mining installations completely anonymously. If you need additional motivation to switch to FOLDING@HOME, then you can join the CureCoin FAH team and start earning CURE coins without doing anything other than simply registering in the project.
You can download, install and run the FOLDING @ HOME client software for your operating system. Then, when asked if you want to be anonymous or to establish an identity, you need to choose the second and enter your username and password, which you can register here. Make sure you enter the CureCoin Folding@Home Team number in the corresponding field, the number you need to enter is 224497, make sure that all your entered data is correct. This is necessary for your CureCoin points and for you to receive your rewards. Save the settings and start computing on your available GPU or CPU resources.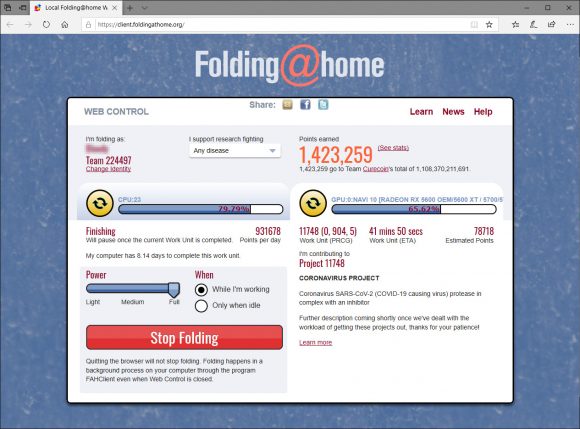 In order to receive awards in CURE, you will need to take another step, namely register on the official CureCoin folding pool, this is necessary to calculate your contribution to protein folding studies using CureCoin. Be sure to make sure that you use the same username and password for the pool as for your identification in FOLDING@HOME. Of course, the password does not have to be the same. Also, make sure you set a CURE address to receive reward payments so that you can receive coins for future sale or exchange on the exchange. There are currently two exchanges on which CURE is traded - Bittrex and Livecoin, where you can buy and sell CureCoin. Please note that the pool will check your daily FOLDING@HOME points and will credit you with the corresponding number of CURE coins, which does not happen in real time.
Another thing you can do to help the project is to buy some CURE coins, the trading volume of which at present is unfortunately only about $ 5000 per day. The price of one CURE at the moment is about 0.00000485 BTC (or about 2.5 cents), which does not particularly stimulate miners who need any additional incentive. Thus, buying even a few coins can help a little to encourage miners to transfer their equipment to FOLDING @ HOME to help study coronavirus. Further information on the efforts of FOLDING @ HOME COVID-19 is available at this link.